Presented here is a vintage HP-41CX calculator in perfect condition, made in 1985 in Singapore. It is from the so-called "half nut" series. For an explanation of the differences between "full nut" and "half nut" please refer to this article: HP-41CV, CX: half and full nut
This calculator is in perfect working order and also in excellent cosmetic condition. It comes complete with soft vinyl case, two standard overlays (one blank and one with the standard labels) and the original Stop Watch overlay.
The calculator works perfectly as can be seen in the image below.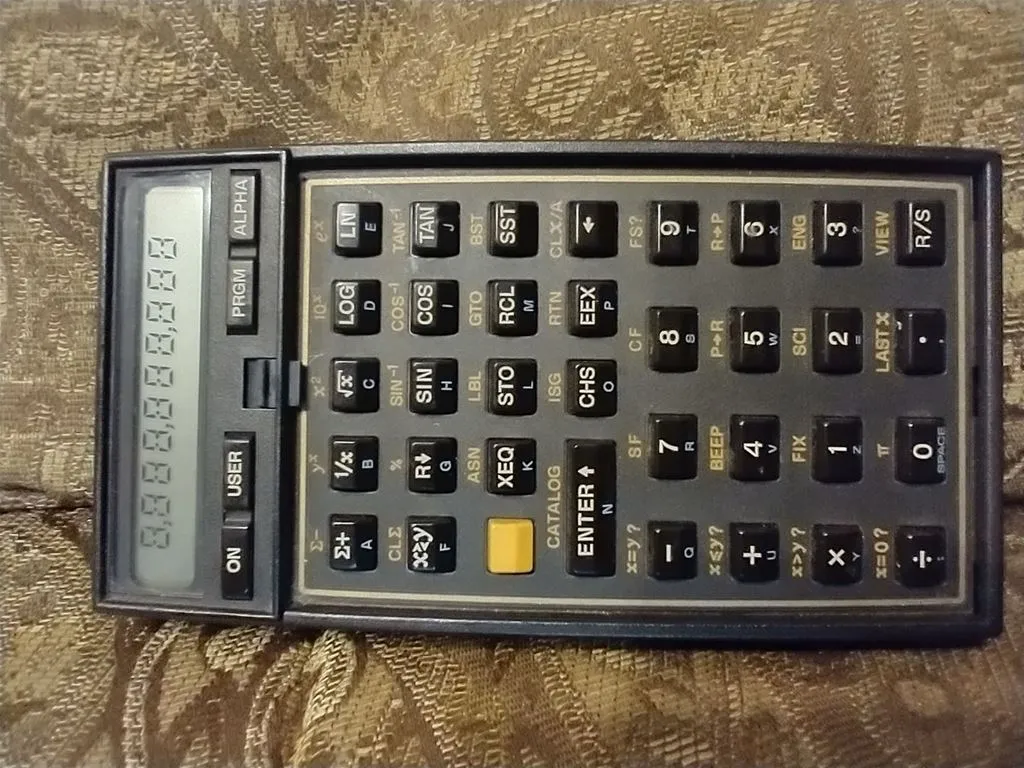 More images of the calculator: